Unsurpassed Networking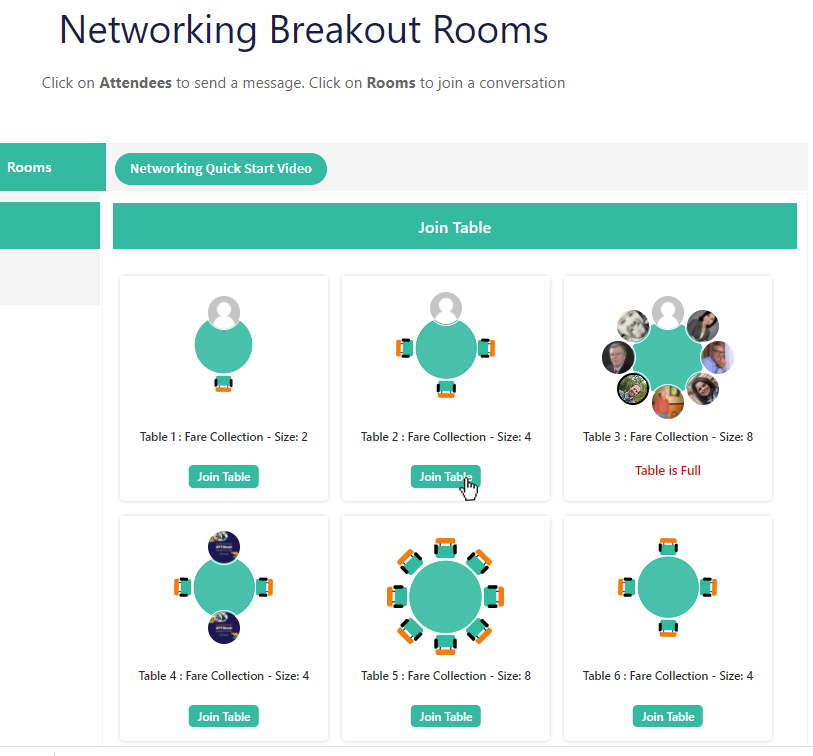 What's the most important aspect of your virtual event to some attendees? Networking.
We make it easy to chat and interact with all the participants of your events.
Attendees can choose who they want to network with from the list or at tables where they simply pull up a chair.
Video, audio, and text, plus screenshare, whiteboarding, file transfer, and more.
Multiple people can be on one call, and you can invite more to join.
Sponsors can have a table in their space, plus attendees can schedule a video meeting with them for later.