Stellar Event Videos that engage attendees and deliver results
We take a meticulous and creative approach to video production, ensuring your event is captured beautifully and engagingly.

Get A Quote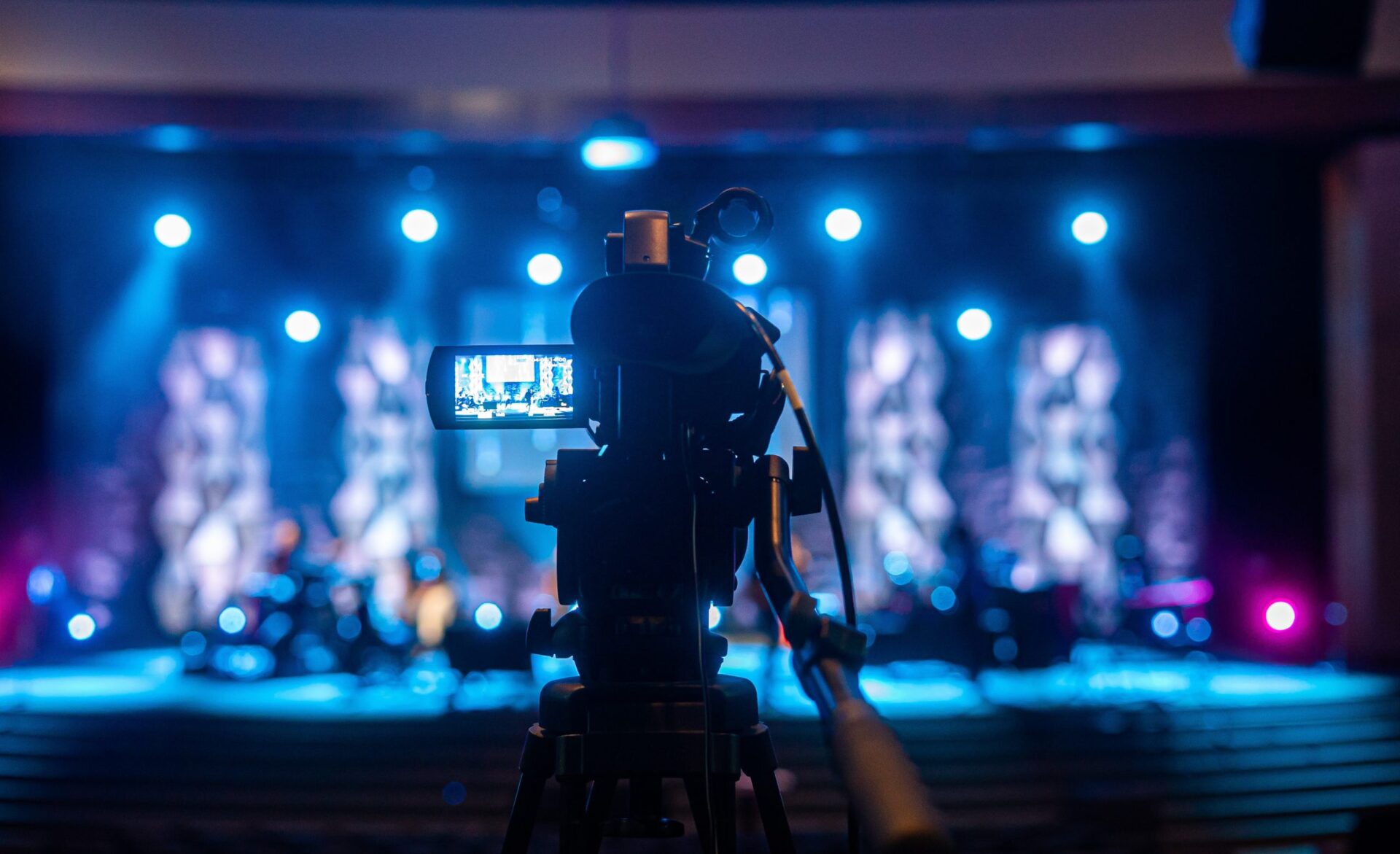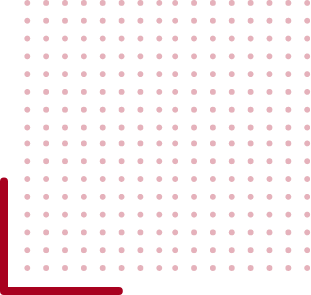 X
Please enter your details to continue.

Excellence at every stage.
Event planners are always looking for new and innovative ways to engage their audiences.
One way to do this is by using video. But capturing quality event video can be expensive and time consuming.
Our event video production services make it easy and affordable to capture high-quality video of your next event. With our team of experienced professionals, you can rest assured that your event video will be top notch.
Trusted by over
300+

Happy Companies
What people are saying about Performedia
If you are considering doing a virtual meeting, particularly for the first time, Performedia did a tremendous job for us. Made it fit exactly what we needed. They can customize it, and I liked the fact they customized for us, particularly with the trivia competition, which was highly popular.
This was the first time we've had to do a virtual meeting, and we asked you guys to educate us as we put it together, and you did a nice job of that. The other thing that happened was that during the course of the actual meeting, even when there were technical issues or changes that had to be made, you responded immediately and took care of them. The result was a very good user experience for our membership, and we've gotten very good compliments from them about that, and they've asked us to look at some of the online elements, and incorporating them into future meetings.
Our attendees and our staff are hardwired to produce in-person events at the same venue. We have been doing it for 40 years. When we had to plan our first-ever entirely virtual event, there was a lot of anxiety about what that could look like. And what that might be like after the event, because we are also very hardwired to get both positive and negative feedback from attendees. We were incredibly surprised that after our very first-ever entirely virtual convention, that every bit of feedback we have received has been positive. We had positive feedback about, of course, the speakers themselves, but about the ease of using the platform, about engagement with other attendees. Of course it's just like in person, people walk off to the bar and have a drink together, they go have lunch in the restaurant. You don't know that networking's happening, but we had one of our CEOs respond and tell us that they were so happy they could see who was attending, and that they could intentionally connect with individuals. And they did that. And so we were very pleasantly surprised with the appearance of our virtual convention, the logistics of the convention, and also the networking that folks were able to do as a result of it.
In my 20 plus years of working as an event planner, I have found that there are certain vendors that are your go to tried and true partners, there are others who are just there to add you to their client list, and I deeply value a partner that is cheerfully helpful all the time that's that's one of my go to phrases is cheerfully helpful and. I have always found working with Peter, working with Matt - the entire team - everyone has always been over and above willing to help, willing to adapt and be flexible, as my needs keep changing and the demands on me for my other staff keep changing. No matter what I throw them in terms of curveballs, they are always there and willing and eager to help, so I've always really appreciated that, and you can see that that's their company culture and they're just cheerfully helpful, and a great partner.
We also have had more sponsors buying bulk sponsorships, so, you know, whereas before they would look at one event say, "Oh i'd like to buy this one spot at a summit," they all of a sudden were buying six or seven spots throughout the entire calendar year, just knowing that the experience with the Performedia team and the player that we've been using has been so seamless and easy, and has really resonated with our audience.
Performedia is an amazing company with a fantastic group of talented individuals. DirectTrust started using Performedia in 2020 and they made the switch from an in-person event to a fully virtual event a breeze. In 2021, we decided to have another virtual event and we were amazed by all of the new features they had incorporated into their platform in under a year. They are continuously improving their platform for the best user experience. We are so excited to continue our partnership with Performedia for many years!
Performedia was a wonderful resource for our annual convention. This was the first time we had ever attempted a virtual event of this magnitude and we could not have been in better hands. The few glitches we had were handled smoothly and professionally and the team was very responsive, even down to last-minute changes. We continue to hear high praise from our members and sponsors about what an incredible experience it was.

The entire team was very patient with all of our many questions, but Stephanie Wilson, our project lead, was especially wonderful to work with. I was very pleased with the detailed communication and prompt responses, but I was even more impressed with her dedication to our event and willingness to ensure even our last-minute requests were granted. I look forward to working with Performedia again soon!
Performedia provided a seamless virtual event experience. From the planning stages to the day of the event, everything went so smoothly. They were incredibly professional, easy to work with, and elevated our event user experience. Their professionalism working with our speakers was outstanding, our event landing page looked so polished, and they handled last-minute event changes with ease. I would highly recommend working with Performedia!
We've had the expert professional support from the Performedia group for 3 of our member meetings of 400 to 500 people during COVID. The people working for Performedia are professionals in their fields, from project managers to television production pros. Our experience with them as a team has been super. We recommend them when your meeting or conference production needs grow beyond what you can manage by yourself and you are ready for a more professional-level experience for your audience.
Performedia has been great to work with. They are flexible, innovative, and always improving. I particularly appreciate how responsive they are to our speakers and attendees. They have been a great partner to us during a difficult year.
Working with Performedia has been a wonderful experience. They have allowed us to stay connected with customers and our key opinion leaders throughout the COVID pandemic. Their experience in developing engaging content and interactive programs have been a huge help to our organization.
Performedia has been an excellent partner in producing our virtual annual meetings. The quality of the program and customer service were both exceptional and we couldn't be more pleased with our experience.
Performedia is wonderful to work with. They are knowledgeable and always professional. They are a trusted vendor for various events we work on when it comes to AV needs.
Event Capture and Webcasting
Nothing beats attending a conference or event in person – even we admit that! Attending sessions, perusing the tradeshow floor or sharing a funny story as you sip cocktails during the networking events are pretty hard to replicate in the virtual world. HOWEVER, as most meeting planners and conference organizers know, it's nearly impossible to reach 100% attendance at your physical event. Busy schedules, financial constraints, pesky weather and other factors are bound to weave their way into your attendance numbers. You don't have much control over that, but what you do have control over, is what you DO with the CONTENT of your event. Do you want to reach those that weren't able to make it? Do you want to allow your attendees to review sessions they found captivating or ones that they had to miss due to concurrent tracks? Do you want attendees to be able to share session content with their colleagues? If your answer to any of these questions is yes – that's where we come in.
We recognize the importance not just of good content, but good content production values. Performedia captures sessions in HD-quality footage and captures any form of synchronized screen content (PowerPoints, web or software tours, movies – you name it!). Each portal has 24/7 client access to registration, tracking and viewership metrics on who is watching your content, when and for how long so you can key in on what resonates most with your online audience!
The session content is housed in a custom-branded player which in turn is displayed in a portal outfitted to mimic the look and feel of your company or event website or any other branding you would like – including sponsor branding. Our web design team can meet any specific branding needs you may have!
Content can be captured for on-demand, live or as-live purposes. Take a look at a couple examples here and here
Give us a call to talk us through your event and project and we can help guide you on best ways to maximize viewership!
High ROI Sponsor Benefits
As all in the conference industry know, a solid sponsorship base is the lifeblood of any vibrant and successful event. It's a cutting edge world out there, and sponsors need to feel the love and that they are getting the biggest bang for their buck if they are to keep participating in your event year after year. If ROI benchmarks aren't met, you can bet your belt buckle they'll be looking to spend their money elsewhere.
Not to fear, Performedia can help keep that from happening with our handy toolbox of sponsor bennies that you can include in your sponsorship packages. A few "top sellers" are as follow:
Online Booth Demo:
Quick demo, up to 3-5 minutes in length that Performedia captures on-site of sponsor pitching to potential customers. Includes capture, slides and customer-branded player for each demo. Link is included on your event portal and your sponsor gets their own link that that they can use for marketing purposes EXAMPLE
Commercial Inserted at the Beginning of Each Session:
This can be a video your sponsor provides, or something Performedia captures on site (ie: "Hi, I'm Fred with Sponsor X. I hope you enjoy the session you are about to watch. If you ever have any needs in the area of what we do, I hope you will give us a call" – or something like that) and then insert prior to live or on-demand sessions (there can be different ads before different sessions, as desired) EXAMPLE
Banner Ad on the Session Media Player:
Performedia's players and portals can display one or several banner ads, and can include a rotating banner ad that switches from sponsor to sponsor at a desired time interval. Here is an EXAMPLE of a session player with sponsor ad banner.
Newsmaker Interview:
These interviews are typically captured around the halls of the conference, or perhaps at a special "studio" Performedia sets up on the show floor. They are a chance for the sponsor to enunciate a vision, talk about new initiatives or products, or discuss the hot topics of the day EXAMPLE

Informational Session:
This is typically a session that the sponsor has paid to hold or participate in – it can be strictly informational, or it can be all about the sponsor's products and/or services EXAMPLE
Give us a call to discuss the best way of parsing these benefits into your sponsor packages!
Event and Message Marketing
Part of what we do at Performedia is to bring our client's stories to life with a variety of video production offerings ranging from video case studies to marketing messages. Shot in rich High Definition format, customers use these videos to kick off a general session, to wow a board meeting or promote their next event. As always, Performedia provides a turnkey service, from production planning, to interview transcripts, licensed music, professional narration, scripting, editing, and delivery of big screen and little screen versions of the finished content.
Continuing Education and Online Training
Our educational and institutional client base has grown larger than ever before. If your mission is to educate, inform or grant certification to your client base – look no further. In this busy world we live in, getting 100% participation in onsite training courses is becoming less feasible. With our Continuing Education and Online Training portals, your valuable content can be viewed in the comfort of your viewers' home or office at a time that works for them.
Performedia can capture your lectures or sessions on site, or can use your existing footage and outfit it in for SCORM compliance. Our SCORM-compliant players work with virtually any LMS out there.
Questions people most often ask us about virtual and hybrid events
How Are You Using Event VIDEOS?

Keynote Sessions
Impact your event with engaging content that can be repurposed for year-round educational material and will increase the value of it. Your speakers also want to share this information, turning a one hour Keynote Session into multiple videos which are perfect resources in digital marketing campaigns!
Product Demos
Product demo videos are a great way to get the word out about your products without having any physical product samples. Product demos can be especially helpful for launching new items, pitching existing ones or just showing off what you have in stock at all times!
Panel Discussions
Panel discussions are a great way to capture the in-depth conversations from your event and turn them into engaging content. You can use these videos on website FAQ pages, social media channels or any other marketing strategy that you have planned for attendees of this type panel discussion!
Customer or Attendee Video Testimonials
When you host a conference or corporate meeting, there's an opportunity for personalized engagement with clients. You can use video testimonials to expand on your marketing efforts and entice people into future events by promoting them as sales collateral in the form of short highlight reels that will be handy afterwards too!
One-on-One Interviews
You can take your wow factor to the next level by hiring a speaker who is both well-known and powerful. This one will be tough for any competitor, because you've already worked so hard on booking them! But don't just sit there - record an interview with this amazing individual before their appearance at your event or performance; then post it online as soon after they leave so everyone in attendance has witnessed how great these speakers really are.
Behind the Scenes
The best way to make an event exciting and memorable is by using social media. These videos can capture moments that may have happened behind the scenes, or during your favorite part in live theatre--whatever you are filming for marketing purposes should be well thought out! There's no better time than now when people always want more information about what they're seeing on screen without being told straight up "watch this!"
Our Event Video Production Process

Goals
We identify your desired outcome for video(s), then develop a step-by-step plan to reach that goal using details such as event type and audience.
Creativity
We work with you to find the perfect tone of voice that will tell your story in an engaging way. We take all of these details and use them as inspiration for how we want people see, hear or feel about who are brand is through design

The best part? You don't have be stressed out because it's already been done!
Pricing
We work with clients to produce videos in any setting, at a moment's notice. With our custom video packages and easy-to use interface you can get professional quality footage whenever it is needed without breaking the bank!
Execution
You can be certain that you'll get exactly what your event requires on time and under budget because every step of the project has been planned. There are even dedicated producers who make sure everything goes off without a hitch for all involved parties, ensuring maximum ROI from an events like these!
Contact us
Reach out to us, we'd love to hear from you.
Performedia - Virtual & Hybrid Events Company
Your email address will never be sold, rented, or given to anyone. We respect your privacy.