Engaging attendee activities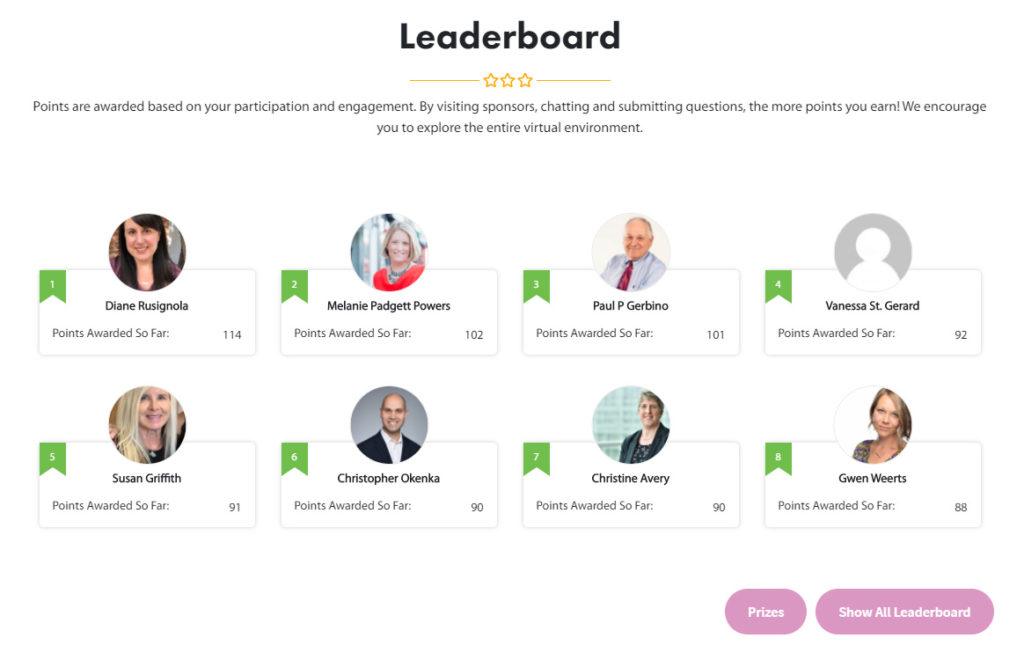 We give your attendees fun stuff to do.
Our leaderboard keeps track of who's got the most points for visiting and doing things around the event website.
Attendees can get a stamp for each participating sponsor they visit.
The interactive trivia game in our media player lets your audience have fun, compete, and win prizes. And they can see who's winning after each question.