It's been a seesaw first half of this year, wouldn't you say? The first three months saw almost exclusively virtual events, as the industry dealt with the Omicron surge. Then a large percentage of conference organizers shifted over to face-to-face (many exclusively so). Now we are seeing some organizers concerned that onsite revenue numbers are down, despite everyone's interest in getting back to meeting in person.
So what to do to get that revenue up? Here are some thoughts, inspired by what we see our clients doing:
Schedule a couple of all-star previews.
One way to get people excited about being at your show is to give them a taste of what they will get. At least some of your most interesting and anticipated speakers are likely to help boost attendance by participating in an online preview. This can be done a variety of ways that don't poach on the onsite session experience. Have them talk on a different topic; form a panel of 3-4 speakers to preview and answer questions about their topic, playback a session from a previous show and have the speaker answer questions via live chat. And consider giving a discount or other benefit to those who attend and/or tweet about your promo events.
Capture some conference content.
With no online content from the event, there is, of course, no additional revenue-generating online audience. Yet we saw many clients achieve an extra 20-30 percent increase in audience size when the pandemic forced everyone to go virtual. Now that we're back in person - what are you doing for that 20-30 percent who suddenly showed up for virtual? What are the odds many of them (most of them?) still do not have the time or budget to attend your event in person? So you need something online, or that extra 20-30% simply goes away.
Make your onsite content capture pay for itself.
We've seen a lot of pricing and packaging schemes for conference content online. We've only seen one that routinely provides clients the ability to cover their costs, or even make a profit from capturing event content. Putting the content up and offering access after the fact is good, and will bring in some subscriptions, but in our experience, not enough of them to cover the cost. What does seem to work most of the time is simply adding checkboxes on the registration page for access to online content from the event. Offering a chance to see what you missed or share the conference with a colleague seems to have ready appeal to people about to purchase onsite registration.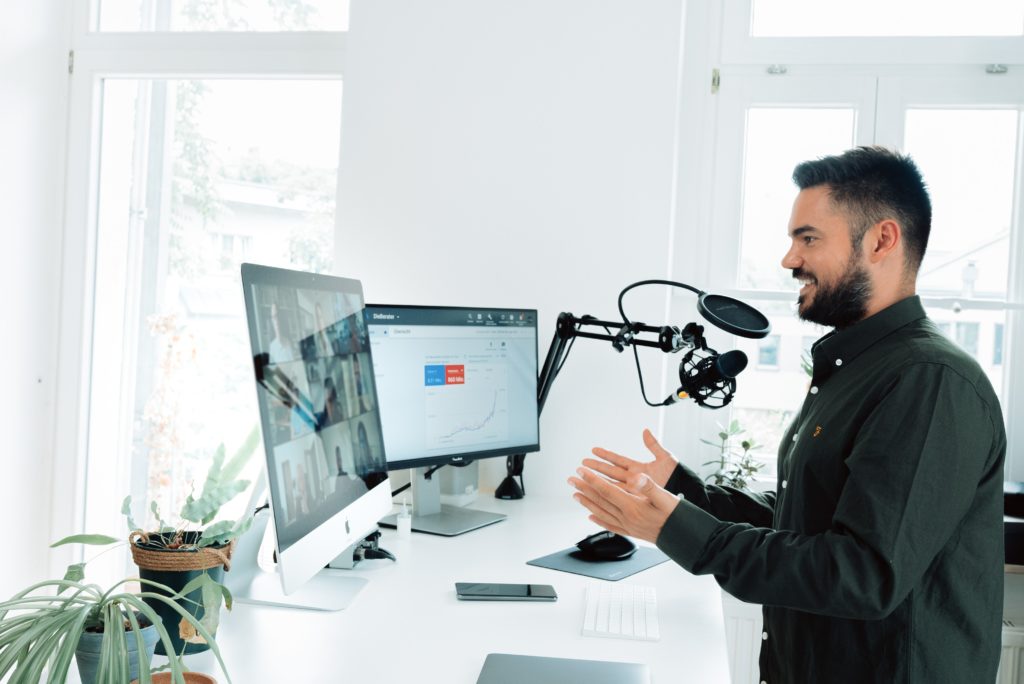 Make some of it live. 
Recorded content? For sure. But live - is it worth the extra expense and trouble? And won't it keep some people away? Research has shown that it doesn't - those who have the time and budget - will attend your event in person, because there is no substitute for that face-to-face experience. But those without one or the other, many of whom showed up during the pandemic, may be very interested in continuing their remote engagement with your show. Don't want to put the whole conference up? Put up a smaller scale package that still can bring in some decent revenue. Don't forget the marketing value for in-person event - a bright light on the best content can boost onsite attendance next time.


Give your "What have you done for me lately?" sponsors some extra options. 
Many sponsors and exhibitors probably weren't thrilled with how things turned out for them during the pandemic, and they're happy to be back onsite. But certain aspects of the virtual events of the past few couple of years were kind of useful. They made it easy for attendees to schedule video appointments with sales reps after the event; round robin networking let them meet people who might never make it to their physical booth, passports and leaderboards incentivized attendees to get around. So there's revenue there that shouldn't be left out of the equation.

So while some organizers are now foregoing online versions of their events for a variety of reasons, if onsite numbers aren't measuring up, perhaps a little more in the way of online offerings could help. And, if after all your investment in time and money all that remains of your event is the memory, I think one could make the case that opportunity has been missed.
At Performedia, our laser-focused team does the lion's share in organizing and executing the online portion of your event. We are a rare provider - supplying our online platforms as well as onsite staff.
Schedule a call with us, and we'll show you how we can elevate your virtual/hybrid events