Although hybrid events became popular because of the pandemic, they have swiftly transitioned into the post-COVID economy. Businesses around the world have become used to the advantages they offer and are seeking to organize more of them. In this article, we show you how hybrid events bring savings and sustainability to your events. We also give some tips to maximize your ROI at hybrid events.
Hybrid Events – The Future of Event Planning
Hybrid events are experiencing exponential growth across the board. Here are some factors that make us confident that hybrid events are the future of event planning:
1. Cost
Because of their flexibility, hybrid events can be easily adjusted to suit a wide range of budgets. With physical events, organizers typically have to pay for large venues, elaborate equipment, and other logistics. With hybrid events, you can reduce some of these overhead costs while reaching a larger audience. For example, you can restrict the number of in-person tickets and rent a small venue for the in-person meeting. This way, you can decrease the cost of events without affecting the quality of the experience.
2. Reach
With hybrid events, organizations can broadcast their physical event live to every corner of the planet. This ensures that prospective attendees who cannot make the trip can enjoy its content. This can boost attendance in the thousands.
In 2020 and 2021, several organizations recorded higher numbers in attendance after taking their events online. Hybrid events are a great option to improve your reach and connect with clients, partners, and businesses across the globe. This is crucial for having a global reach, which is essential for growth in the 21st century.
3. Flexibility
Hybrid events offer the most flexibility when compared to physical and virtual events. With hybrid events, organizers can feature new kinds of bespoke content for both virtual and in-person attendees. With hybrid events, the limits to what you can offer to depend on you and your team's imagination.
4. ROI
Apart from saving money, hybrid events also offer expanded opportunities to generate revenue. With a hybrid event, you can have sponsors for both online and physical events. Online sponsors may include your tech partners and media partners, while physical sponsors may include the logistics company you hired. Additionally, the improved reach of hybrid events helps event planners negotiate better sponsorship deals.
Prospects of Hybrid Events
Hybrid events are rapidly becoming more popular. According to Metrigy Research, almost 50% of corporate event attendees consider hybrid events the ideal format for the future. Here are some of the prospects that make hybrid events more promising for the future:
Keeping an audience engaged throughout an event is not an easy task, but hybrid events provide more opportunities to engage with your audience. With hybrid events, you can merge elements of the virtual and in-person sessions to provide a novel experience for attendees. You can include Q&A sessions, games, virtual forums, etc to promote interactions and keep the audience engaged.
With hybrid events, you can deliver content more effectively to your audience. Suppose you'd like to promote a digital ad, for example. Your tech team can simply project it onto the screens of your audience. Visual media is one of the most powerful means of engaging prospective customers, and hybrid events allow you to harness this platform.
With a hybrid event, receiving feedback is easier. In your hybrid event, you can constantly engage with the audience live and receive valuable comments. Chat boxes, forms, and interactive sessions all help to provide valuable feedback at events. This way, you can constantly improve the experience of attendees at your events.
Tips For Maximizing Savings And ROI At Hybrid Events
To have a successful event, it is important to take the expenses and income into consideration. Here are a few ideas for improving savings and ROI at your hybrid event:
To maximize your savings and ROI, you'd need to do some budgeting. This would give you perspective on how much you're investing into the event, and how much you should make. When budgeting, calculate overhead costs for the physical venue and the price of using the online platform. Also, consider the extra integrations you plan to include to make the event hybrid. These factors would guide you when making financial decisions. Don't hesitate to adjust plans and strategies where necessary to fit your goals and budget.
Prices of venues can tend to fluctuate throughout the year. To drive costs down, it's best to book them as early as possible. This ensures that you don't end up spending money earmarked for other aspects of the event on inflated venue prices.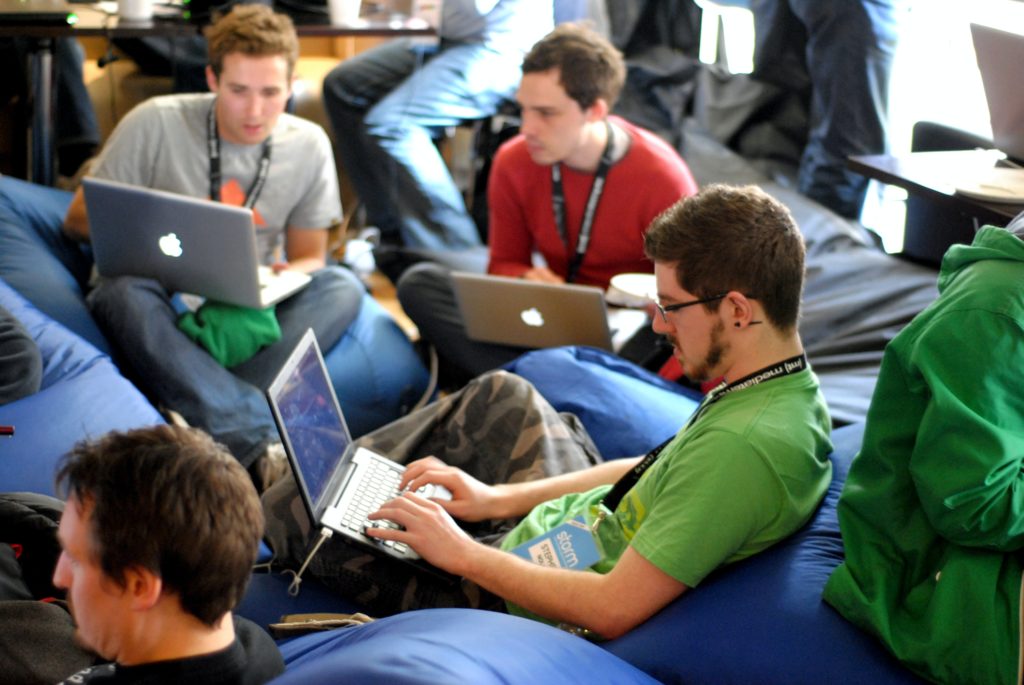 Sponsorships are a great way to get revenue for your event and improve your ROI. Hybrid events, particularly, present many sponsorship opportunities. All you need to do is show sponsors how they can get visibility from your event and provide them with promotion opportunities. There are numerous ways to include sponsorships in your events, including:
Banner advertisements (online and on-site)
Commercials during session breaks
WiFi sponsorship.
Sponsored micro experiences
Swag bag sponsorship
Exhibitor booths
Event app sponsorship – push notifications, games, banners, etc.
Use an all-in-one event platform
Why run registration on platform A, sponsorships on platform B, and ticketing on platform C when you can do everything on one platform? When running on too many platforms, it's easier to run into problems. Additionally, working on too many platforms tends to drive up costs.
If you're looking to get maximum value for your money, it would be a great idea to run everything on one platform. With an all-in-one platform, you have complete control of the event through a centralized hub. Logistics are also kept simple, and costs are low.
Creating A High-Value Hybrid Event with Performedia
If you want to create a memorable program at your next event, Performedia is one of your best bets. With our expertise in handling hybrid and virtual events, we have some of the best tools to make your hybrid event memorable. Here are some of them:
Finding it tiring sorting through names and email addresses for your event? Performedia has just the solution! With our customizable event registration system, we make it easy to collect attendee information so you can focus on planning. You can also add other functionalities such as paywalls, surveys, coupon codes and more.
With a dedicated platform handling multiple functionalities, we integrate every aspect of your hybrid event. Our platform carries out event registration, on-site A/V and video capture, and more, creating one seamless experience. With our single, centralized platform, you stay in control of the event at all times.
High-quality on-site video capture
A visual tour of the venue is essential to giving virtual attendees that front-row experience. Performedia's video capture team is experienced in creating good quality videos of event highlights. This way, your virtual audience always feels like a part of the show. You can also use some of these videos to promote future events.
Excellent networking platform
Networking is one of the most fulfilling aspects of an event. Performedia makes it easy for online and in-person audiences to interact seamlessly. With our integrated 'tables', attendees can join a meeting with who they want to meet by simply taking a chair. With our platform, attendees can interact through almost any kind of medium, including video, audio, text, screen share, and file transfer.