4 Platform Styles to Choose From 4 Platform Styles
to

Choose From

While most platform providers tend to hang their hat on one platform approach they believe to be the best, Performedia lets YOU decide which style of platform suits your event and your audience best.


Contact Us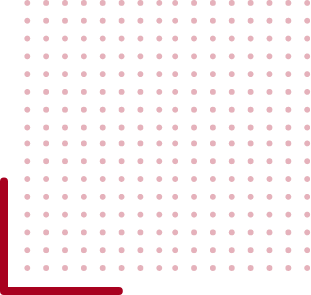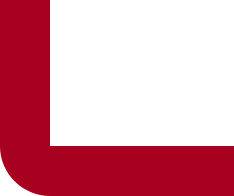 No Apps That Require Download and Installation
Our clients' attendees are less and less likely to be willing or able to download and install an app these days. Given the choice, most would prefer not to, and many, because of employer and/or government rules, simply are not allowed to. SO - your event site from Performedia will always be a simple URL that can be accessed easily from all browsers and operating systems.
Menu Driven - Tried and true, with soul
Our menu-driven portal has a low-noise high-contrast approach that works for all audiences, but as the different widgets like social wall or networking or leaderboard animate into view, you can see that despite being easy to navigate, it's got some soul. We can help create design elements such as your hero banner and background imagery, and we can usually easily fit in your favorite external apps that you want to include, as well.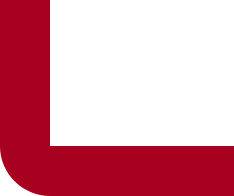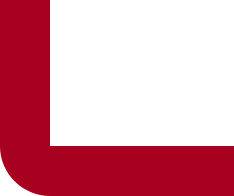 Lobby Style - Sexier look, but still easy to navigate

If the lobby look is what you prefer, we've got that covered, too. Going from the lobby to sessions or the expo hall now have a more of a feeling of traveling there, and the 3D images used to create the various spaces can cost-effectively be completely customized to your specifications. And we've borrowed a little from the menu driven experience - a big menu board in the lobby, so no one gets lost.

Tiles - We all know how to use them
Taking a cue from mobile users, we have designed our tiles option to be perhaps the easiest navigation motif of the four we offer. You guessed it - click on a tile and you go there. Not much more to tell!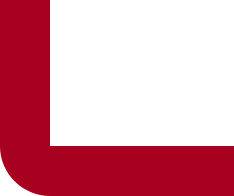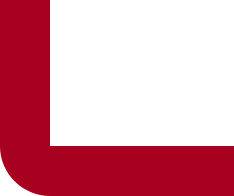 Embedded - Have attendees come to YOUR website
Most online event solutions involve another website that is not your website. Sure they will give you a URL that comes close, like your-event-name.vendor-name.com, but what if you just want them to come to your website. We can do that. Pick a page, or create a page, and we'll fit everything into whatever rectangle you give us. How fun to go to your homepage or events page and the show is right there! And our single sign on (SSO) means if they're signed into you, they're signed in!


Four styles to choose from - if your vendor doesn't offer that, maybe we can be of service. We would certainly love to compete.

Secure by design

We are ISO 27001 certified, GDPR & SOC2 TYPE 2 Compliant.

Trusted by over
300+

Happy Companies
What people are saying about Performedia
If you are considering doing a virtual meeting, particularly for the first time, Performedia did a tremendous job for us. Made it fit exactly what we needed. They can customize it, and I liked the fact they customized for us, particularly with the trivia competition, which was highly popular.
This was the first time we've had to do a virtual meeting, and we asked you guys to educate us as we put it together, and you did a nice job of that. The other thing that happened was that during the course of the actual meeting, even when there were technical issues or changes that had to be made, you responded immediately and took care of them. The result was a very good user experience for our membership, and we've gotten very good compliments from them about that, and they've asked us to look at some of the online elements, and incorporating them into future meetings.
Our attendees and our staff are hardwired to produce in-person events at the same venue. We have been doing it for 40 years. When we had to plan our first-ever entirely virtual event, there was a lot of anxiety about what that could look like. And what that might be like after the event, because we are also very hardwired to get both positive and negative feedback from attendees. We were incredibly surprised that after our very first-ever entirely virtual convention, that every bit of feedback we have received has been positive. We had positive feedback about, of course, the speakers themselves, but about the ease of using the platform, about engagement with other attendees. Of course it's just like in person, people walk off to the bar and have a drink together, they go have lunch in the restaurant. You don't know that networking's happening, but we had one of our CEOs respond and tell us that they were so happy they could see who was attending, and that they could intentionally connect with individuals. And they did that. And so we were very pleasantly surprised with the appearance of our virtual convention, the logistics of the convention, and also the networking that folks were able to do as a result of it.
In my 20 plus years of working as an event planner, I have found that there are certain vendors that are your go to tried and true partners, there are others who are just there to add you to their client list, and I deeply value a partner that is cheerfully helpful all the time that's that's one of my go to phrases is cheerfully helpful and. I have always found working with Peter, working with Matt - the entire team - everyone has always been over and above willing to help, willing to adapt and be flexible, as my needs keep changing and the demands on me for my other staff keep changing. No matter what I throw them in terms of curveballs, they are always there and willing and eager to help, so I've always really appreciated that, and you can see that that's their company culture and they're just cheerfully helpful, and a great partner.
We also have had more sponsors buying bulk sponsorships, so, you know, whereas before they would look at one event say, "Oh i'd like to buy this one spot at a summit," they all of a sudden were buying six or seven spots throughout the entire calendar year, just knowing that the experience with the Performedia team and the player that we've been using has been so seamless and easy, and has really resonated with our audience.
Performedia is an amazing company with a fantastic group of talented individuals. DirectTrust started using Performedia in 2020 and they made the switch from an in-person event to a fully virtual event a breeze. In 2021, we decided to have another virtual event and we were amazed by all of the new features they had incorporated into their platform in under a year. They are continuously improving their platform for the best user experience. We are so excited to continue our partnership with Performedia for many years!
Performedia was a wonderful resource for our annual convention. This was the first time we had ever attempted a virtual event of this magnitude and we could not have been in better hands. The few glitches we had were handled smoothly and professionally and the team was very responsive, even down to last-minute changes. We continue to hear high praise from our members and sponsors about what an incredible experience it was.

The entire team was very patient with all of our many questions, but Stephanie Wilson, our project lead, was especially wonderful to work with. I was very pleased with the detailed communication and prompt responses, but I was even more impressed with her dedication to our event and willingness to ensure even our last-minute requests were granted. I look forward to working with Performedia again soon!
Performedia provided a seamless virtual event experience. From the planning stages to the day of the event, everything went so smoothly. They were incredibly professional, easy to work with, and elevated our event user experience. Their professionalism working with our speakers was outstanding, our event landing page looked so polished, and they handled last-minute event changes with ease. I would highly recommend working with Performedia!
We've had the expert professional support from the Performedia group for 3 of our member meetings of 400 to 500 people during COVID. The people working for Performedia are professionals in their fields, from project managers to television production pros. Our experience with them as a team has been super. We recommend them when your meeting or conference production needs grow beyond what you can manage by yourself and you are ready for a more professional-level experience for your audience.
Performedia has been great to work with. They are flexible, innovative, and always improving. I particularly appreciate how responsive they are to our speakers and attendees. They have been a great partner to us during a difficult year.
Working with Performedia has been a wonderful experience. They have allowed us to stay connected with customers and our key opinion leaders throughout the COVID pandemic. Their experience in developing engaging content and interactive programs have been a huge help to our organization.
Performedia has been an excellent partner in producing our virtual annual meetings. The quality of the program and customer service were both exceptional and we couldn't be more pleased with our experience.
Performedia is wonderful to work with. They are knowledgeable and always professional. They are a trusted vendor for various events we work on when it comes to AV needs.
View All Testimonials
Contact us
Reach out to us, we'd love to hear from you.
Performedia - Virtual & Hybrid Events Company
Your email address will never be sold, rented, or given to anyone. We respect your privacy.